There is no extra charge for one embroidery design done on each piece of luggage or for extra lettering. There is a $5 charge for each extra design done.
If you like, you can choose a font from the samples at the bottom of the page.Otherwise, any lettering is usually done in the rounded block font.
Club Logos
Brag a little about your local or national riding club!

VROC logo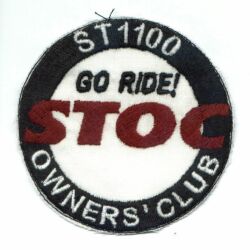 STOC logo
STOC logo with bike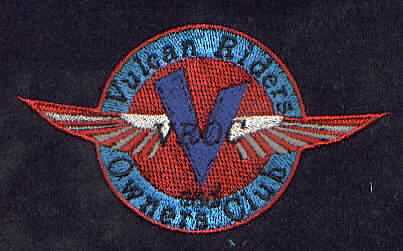 This is VROC member Terrys design.
Click here to see the original design www.vroc.org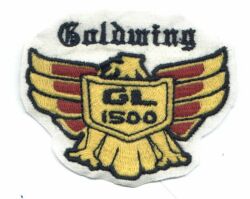 And a few other designs done for other occasions...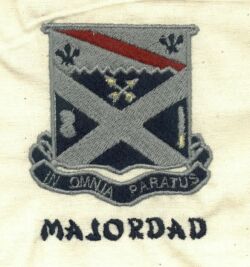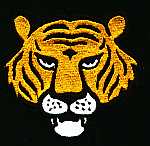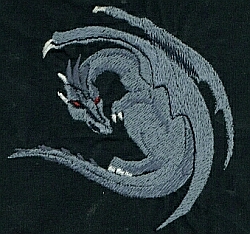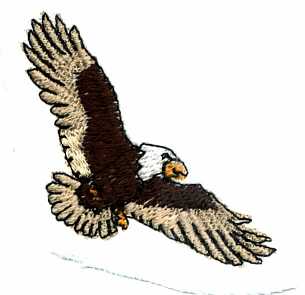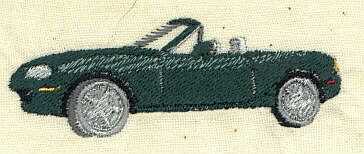 miata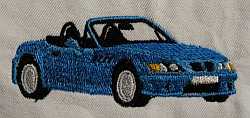 BMW Z3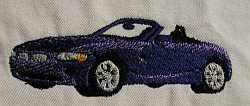 BMW Z4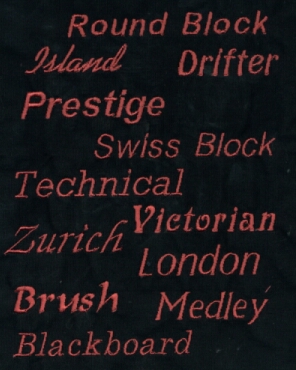 lettering styles
My upgraded program can also do fonts from the Word program. So if you have a favorite lettering style and would like to use it as a lettering choice ,let me know.
If you have a home embroidery machine and would like to embroider any of these designs on your own stuff, please e-mail me for the design file.Please indicate which design and in what format you need the file.Most of the motorcycle designs are available through the link listed below. Follow the links- Free designs-Transportation - land page and the design can be downloaded from there.